Twin Cylinder Fuel Injection kit
250cc up Twin Cylinder EFI Conversion kit
Fuel Injection Conversion kit was designed as a retro-fit EFI conversion kit to convert the Ninja 250cc twin-cylinder carbureted engine to the fuel injected engine. This kit is designed to replace the twin 30mm carburetor with the twin 28mm throttle body, and with some other minimal modifications, it can make the engine fuel injected at the low cost. This twin throttle body mimics the Kawasaki's FI version throttle body (28mm), and it can be dropped into the place of the carburetor and make the EFI conversion very easy. Further, the ECU controls both fuel and sparks. Both fuel and spark controls are fully programmable. This kit has all the parts you need for the conversion, and it is tuned already with factory setting.

News: the Gen 2 Kit has included a whole set of new parts with a lot of improvement!

What does this mean: All-In-One ECU?

This EFI kit has below features:
• Electronic fuel injection (EFI)
• ECU controlled ignition system (replacing the stock IC, direct controls on inductive coils)
• close loop controls with 2x O2 sensors
• Dual fuel maps selectable by a manual switch (Performance Switch: ECO vs. RICH Mode)
• High fuel efficiency and low carbon emissions
• Decel-fuel-cut-off
• On-board self-diagnosis with a MIL lamp
• Fully tunable with a laptop tuning software (free). No need to add any other piggyback device
Parts:
1.ECU (aluminum housing, full water proof, and EMI* proof)
2.Harness (including the connectors, waterproof)
3.Throttle Body
• twin 28mm Throttle body (including TPS sensor)
• 2x Fuel injector (128g/min)
Upgrade to Kawasaki OEM twin throttle bodies, 2x200cc/min OEM injectors (from European aftermarket, used, pay extra $199)
4.Fuel pump assembly
• Fuel tap to replace the petcock, including both feed port and return port
• Fuel pump (25L/h)
• Fuel pressure regulator(3bar)
• Fuel filter
• fuel hoses and clamps
5.MAP sensor (1.05bar)
6.Engine temperature sensor
7.Intake air temperature sensor
8. compelete ignition controls, fully programmable, with All-In-One ECU.
9. 2x Oxygen sensor and bungs (INCLUDED for close-loop controls)
10.Serial communication cable (to a computer)
11.Serial to USB converter (optional, NOT included)
12.CD - free tuning software (also downloadable)
13. Easy to upgrade to a turbo version (2.5bar MAP sensor, and 2x190g injectors)

*EMI: Electro-Magnetic Interference. Without a metal case, ECU is susceptible to the EMI noise, and can behave erratically, and even dangerously. Especailly for side-by-side racing, your ECU can be interfered by the EMI noise right from your competitor next to you.

This kit does NOT require tuning. The kit is tuned for stock engine settings. With dual O2 sensors, the ECU can do self-tuning for 2 cylinders individually for small variations. If you have some perormance parts installed, it may mostly self-learn the small difference. For big changes of the engine, some manual tuning may be required. Anyway it is fully tunable with a laptop software (ProCAL, free, downloadable), for performance.



Ninja 250r FI conversion - installation manual
Gen 2 Twin Throttle Body
For more throttle bodies and intake manifolds, please contact us!
Gen 2 throttle bodies and other new parts
New twin throttle body (2x28mm) was completely redesigned, added a brand new fuel rail, new linkage parts, and a pair new boots. The new design makes the installation much easier. 2 injectors sit on the top, stock throttle cables, both acceleration and deceleration cables, can be installed directly. 2x boots fit between the throttle bodies and engine intake ports perfectly. The short boots also improve the air flow dynamics at high RPMs, and overall the new twin throttle bodies will increase the power.
• New twin throttle body 2x28mm
• New fuel rail
• New throttle cable bracket to fit the stock cables
• New boots to replace the stock carb boots
• New enhanced fuel tap to replace the stock petcock
• New MAP sensor vacuum port design
• New pressure regulator with barbed ports
Based on our own tests and a group of customers' reports, the Gen 2 kit has fixed all the issues found so far. Now the kit is ready to be bolted on and run your bike right up.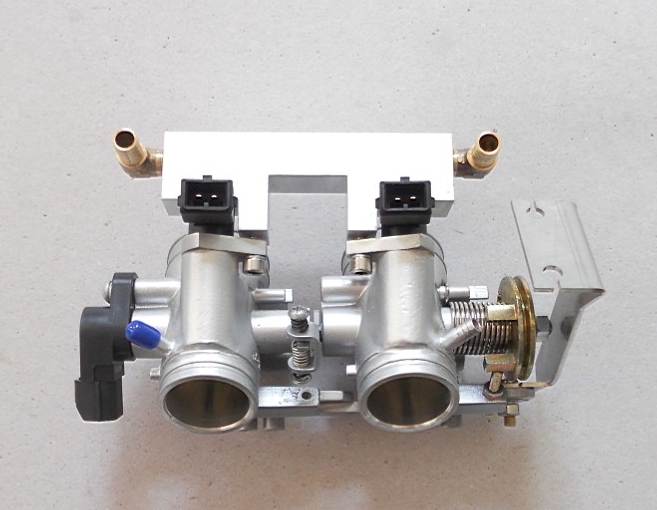 Ninja 250r throttle body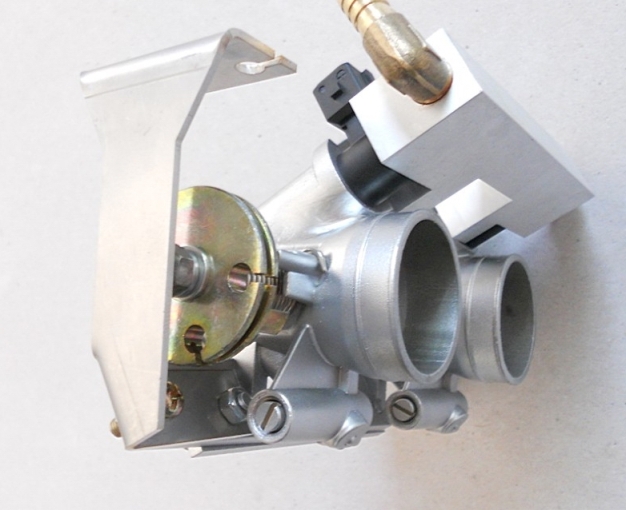 Ninja 250r throttle body

Ninja 250r throttle body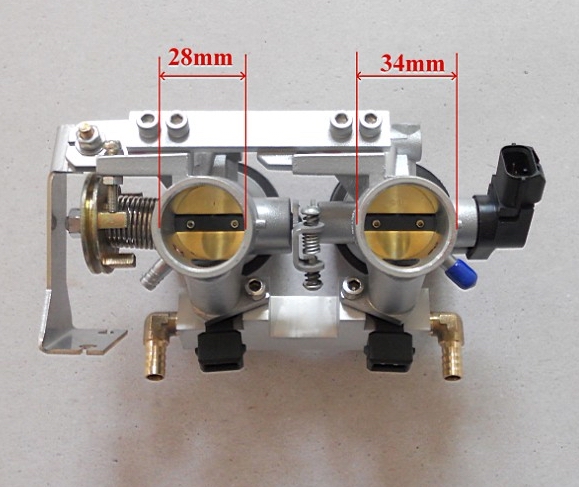 Ninja 250r throttle body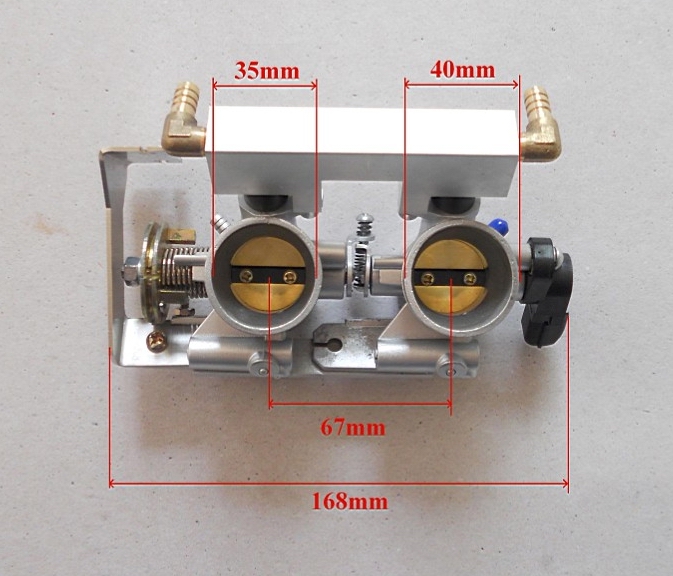 Ninja 250r throttle body
Ninja 250r throttle body boots

Ninja 250r throttle body boots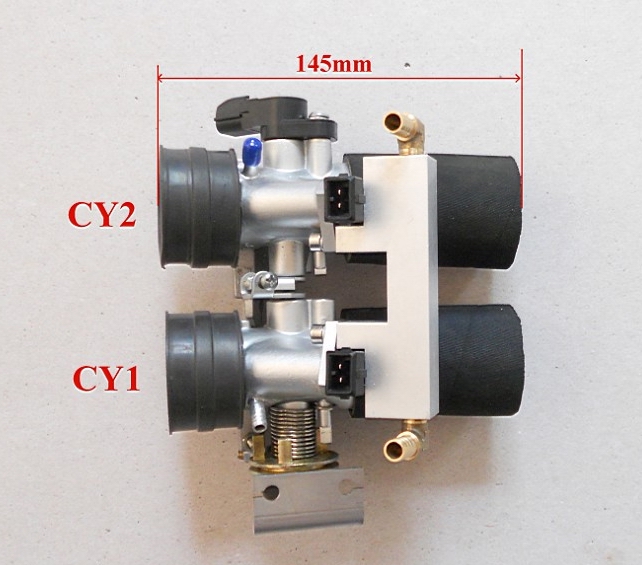 Ninja 250r throttle body complete assembly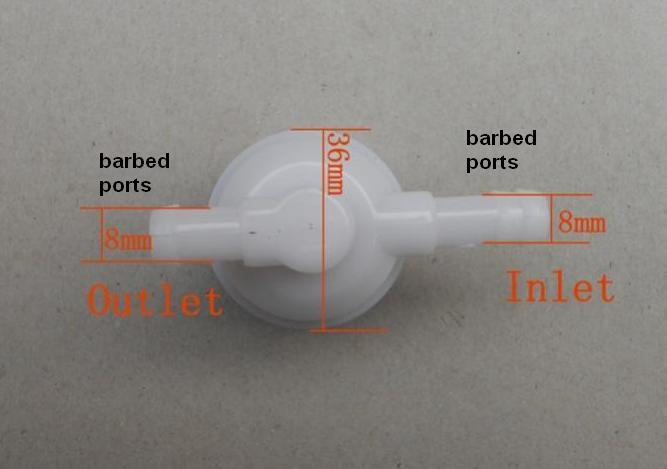 pressure regulator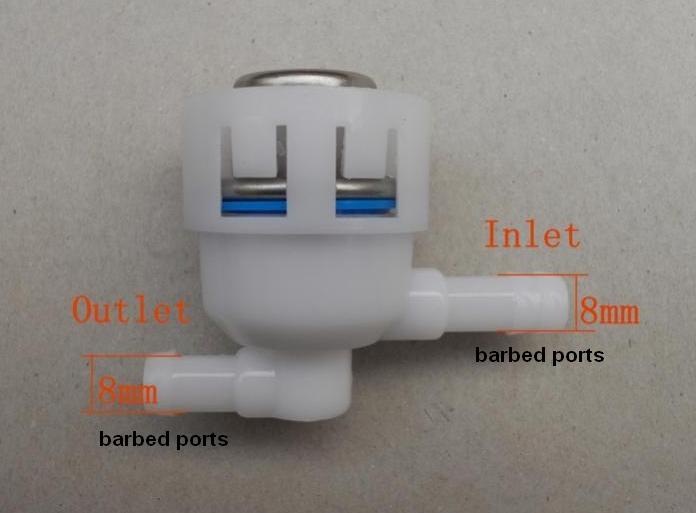 pressure regulator