Small Engine Stimulator HIL
This unit is for connecting to you ECU and tech the function and tuning it prior to install,
it will simulate timing injectors and sensors so you can check the euc and basic kit and install plan.
Note this is for small engine and bike Ecu kits only.
For Cars = Megasquirt we have seperate Stimulator and kits for vehicles with very advanced
Android tuning software for tablets.

Small Engine Simulator HIL
To develop an engine control system, it is often required to have some kind of bench environment which provides either simulated or real input or output signals for variant hardware/software tests. It is hard to imagine that you can assemble the control system on the engine and wish it work immediately. Besides, you need to test your ECU software/hardware, and even some basic calibrations on the bench. A full-fledged hardware-in-the-loop test environment is always desired. However, the high-end HIL systems now available in the automotive markets are often very expensive. To meet the small engine control system need, and still keep in a tight budget, we developed a small engine simulator . It has all necessary functionalities for a small engine system, and it has some unique features for small engine controls.

Our HILhas the below features:
• Simulated VRS sensor output (number of teeth and missing tooth are all configurable);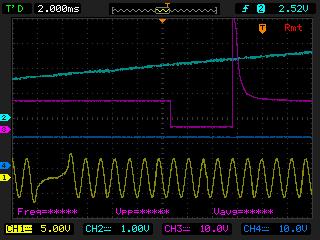 • Simulated MAP sensor output, which is synchronized with VRS sensor (important for many small engine control system which does not have a camshaft phase sensor); the MAP waveform and timing are modeled based on engine parameters and can be customerized through a PC user interface;
• Analog TPS (throttle position sensor) input, the main input from the driver;
• Simulated external load input, which combined with TPS input, feed into a basic engine model, and resulting in engine speed and MAP sensor outputs;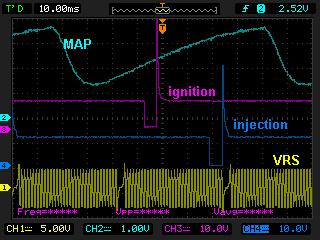 • Various simulated analog inputs, including temperature, pressure, tilt, etc;
• Various simulated digital inputs, including clutch switch, kill switch, kick-stand, etc;
• Simulated injector loads, ignition loads, fuel pump loads, etc;
• Real-time serial communications with a PC, with a graphical user interface on the PC, and user can change the parameters of the engine, and various inputs/outputs to fit the HIL Unit to different engine applications.